'Fanfare Studies' featured on Thibaut Garcia international tour
Next up: February 18, a performance at Chapman University at 8pm in Irvine Lecture Hall, part of the Orange County Guitar Circle series.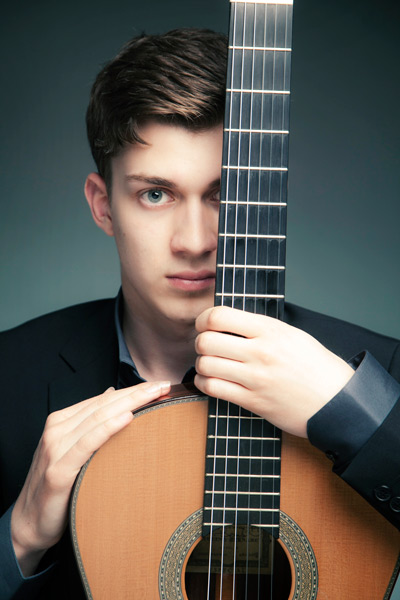 This season, Guitar Foundation of America 2015 International Competition first prize winner Thibaut Garcia is performing Donald Crockett's Fanfare Studies -  commissioned as the set piece for the competition held in Oklahoma City in June 2015 - on a 60-concert international tour.  Thibaut Garcia's performance of Fanfare Studies at the competition finals was, in a word, phenomenal.  
Eighteen concerts are already in the books with venues in Louisville, Cincinnati, Oberlin, St. Louis and Phoenix, among others.  Recent concerts include:  December 1 in Madison, December 10 in Minneapolis, January 14 in Austin, January 21 in Houston, January 22 in Austin, and three concerts in Florida:  January 26 in Stuart, January 28 in Miami and January 31 in Tallahassee.  More dates in February through April to follow, stay tuned.